***
Trump University fraud lawsuit moves forward.
Won't it be wonderful to have both candidates for President of the United States under federal investigation? Could we as a party be any dumber? Hillary Clinton is a deeply flawed, terrible candidate and we have the chance to run a conservative against her in Ted Cruz. What are we about to do instead? Nominate yet another moderate (that is really giving him the benefit of the doubt), when every time we've done so before we have lost. It's like we don't want to win. It's amazing to read some of the pro-Trump threads. They call Ted Cruz a liar, a cheater, etc. etc. ad nauseum, but can never give an intelligent argument for their charges. They repeat what Trump says as if it's the gospel.
Ted Cruz has a 97% Liberty Score from Conservative Review.
Their scorecard for the candidates is
here.
Nobody is claiming that Cruz is perfect, but he is head and shoulders more conservative than Donald Trump. It's looking more and more like we would rather lose than nominate a conservative.Very disheartening.
***
Burglar sues homeowner who shot him.
Unbelievable.
***
Apparently the poor delicate flowers at Mizzou are costing the university dearly.
Good. Universities need to stop pandering to disgruntled, childish students who apparently will never be ready to leave home.
***Check out this Lego battleship: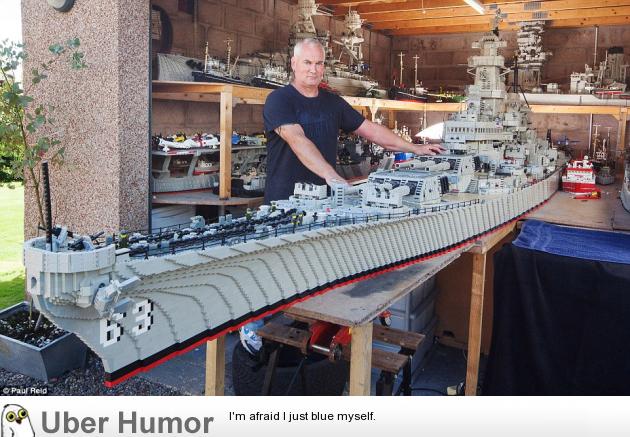 ***
I beseech you therefore, brethren, by the mercies of God, that ye present your bodies a living sacrifice, holy, acceptable unto God, which is your reasonable service.
2 And be not conformed to this world: but be ye transformed by the renewing of your mind, that ye may prove what is that good, and acceptable, and perfect, will of God.
Romans 12:1-2