***I have always admired Steve Alford, ever since his days on the great I.U. basketball teams he was a part of.
Here is a great story
on him, and how he came to be great at basketball and strong in his faith. Really worth the read.

"Steve's parents had already established a very strong spiritual base in his life, as he was active in church and Sunday school and raised in a strong Christian home," Nielsen says. "During that week at camp, we'd discuss everything from spiritual issues to the anxiety he had about where to play college basketball and the challenge of being a superstar athlete already in high school.
"I think Steve knew he had some incredibly important choices to make and began to recognize the platform the Lord had given him as one of the top basketball players in the country. Then he made a complete commitment to Christ, to actively serve Him and make Him his top priority and Lord of his life."
***Getting rid of clutter? I always say I'm gonna do this, but sometimes it just comes back as if it has a life of its own, especially in my office. Since it's in the back and nobody comes in here but us, we tend to use it as a "catch-all," especially when company is coming over. I'm really trying to get organized, buying see-through stackable plastic tubs and all, but getting the time to get it done, not to mention the "want-to," is proving a little elusive.
This article makes it sound easy.
1. See the clutter
. What don't you like dealing with or putting away? (Receipts? Papers? Cards? Random objects?
2. See where you pile up
that particular clutter. Where do certain things tend to land? (Receipts on the bedroom dresser, junk mail on the kitchen island, cards on the coffee table?)
3. Strategize
a convenient organizational system in the spots that you naturally want to throw the clutter. What could be an easy alternative to this? (Receipt folder in the top drawer of the dresser, a paper shredder in a pull out cabinet in the kitchen, a "card album" on your coffee table?)
4. Make it happen.
Your organizational systems are in your go-to locations, now you just have to make a habit of using them. DO IT!
If it were only that easy...
***Excited about redoing Johnny's room, which is now Mom's room when she comes to stay with me a couple of times a week. I've always wanted a daybed, and ordered one yesterday, along with this to go with it: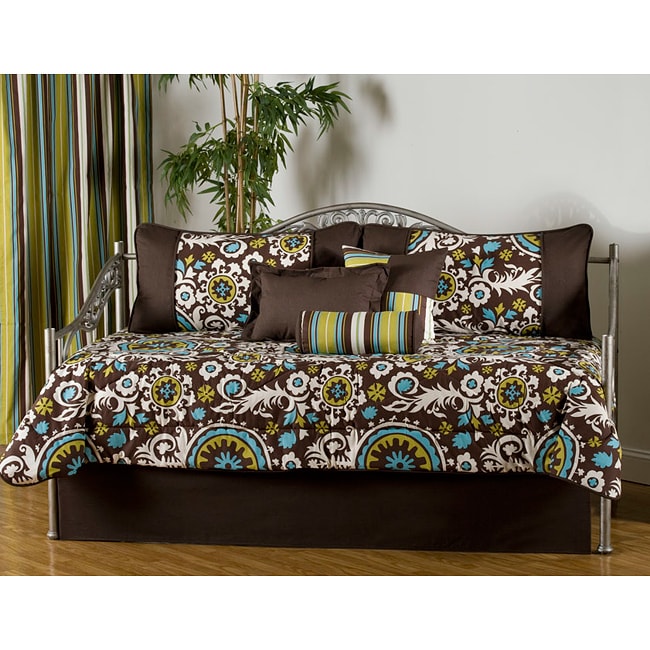 Found the daybed on eBay, and the above at
Overstock.com
. They have a really good selection. I didn't think I'd be able to sell Mark on the bedspread and pillows because it's a little busy, but surprisingly he liked it. Can't wait to get the room put together!
***
Seven ways snow in Washington is like our government.
This is good.
"It prevents businesses from operating freely."
"It issues a lot of empty threats."
Follow the link for more.
***Love this prank! Guy in Minnesota froze his jeans and then stood them up outside his house: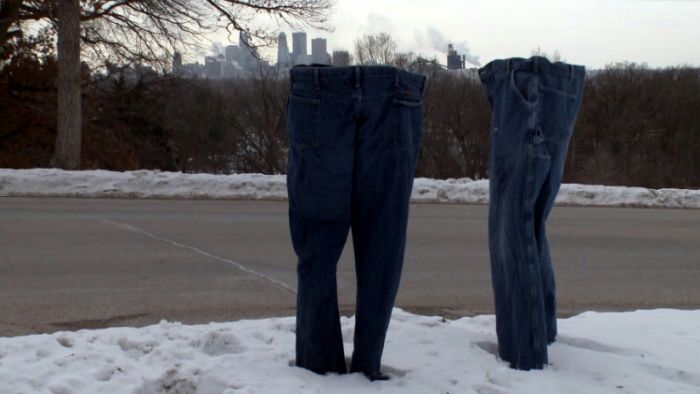 Bravo.
***
Trump weighs lawsuit over Cruz eligibility.
One might think he's a little worried.
***Duty to God, to ourselves, to Posterity, enforced by the cries of slaughtered Innocents, have urged us to take up Arms in our Defense. Such a day as this was never before known, either to us or to our fathers. ~~ Matthew Thornton, 1775