***Okay, well, not really. I did go and read my articles of incorporation, signed the papers, and got my business Tax ID#. A couple more things for my lawyer to file with the IRS, and it's done. I now own Meditran Transcription, Inc. Pretty excited. :-)
***
You call that an apology?
"I'm sorry about that," Hil­lary Rod­ham Clin­ton said six years after seiz­ing con­trol of gov­ern­ment email and after six months of deny­ing wrong­do­ing. Just this week, it took three dif­fer­ent in­ter­views in four days for her to beg the puni­est of par­dons: "I do think I could have and should have done a bet­ter job an­swer­ing ques­tions earli­er."

You think? By any ob­ject­ive meas­ure, the Demo­crat­ic pres­id­en­tial front-run­ner has re­spon­ded to her email scan­dal with de­flec­tion and de­cep­tion, shred­ding her cred­ib­il­ity while giv­ing a skep­tic­al pub­lic an­oth­er reas­on not to trust the in­sti­tu­tions of polit­ics and gov­ern­ment.
An apo­logy doesn't fix that. An apo­logy also doesn't an­swer the scan­dal's most im­port­ant ques­tions.
1. While apo­lo­giz­ing in an ABC in­ter­view on Tues­day, you said, "What I had done was al­lowed; it was above­board." You must know by now that while the State De­part­ment al­lowed the use of home com­puters in 2009, agency rules re­quired that email be se­cured. Yours was not. Just nine months in­to your term, new reg­u­la­tions re­quired that your emails be cap­tured on de­part­ment serv­ers. You stashed yours on a home-brewed sys­tem un­til Con­gress found out. Why not ad­mit you vi­ol­ated policy? Why do you keep mis­lead­ing people?
Read the rest. Great article.
***
Best pocket pistols for self defense.
I like this one;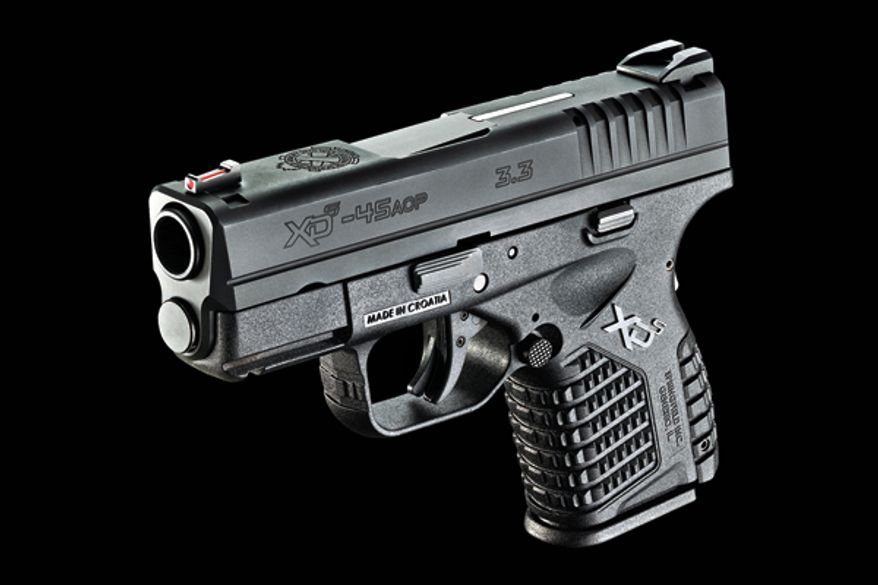 ***
A gun "Drop Box."
How completely, totally stupid. They say this will get guns off the streets. Yeah, I'm sure the criminals are gonna drop their guns in there. These people are beyond ignorant.
Gun control advocates in Tacoma, Wash., are thinking inside the box -- literally -- with a controversial proposal to set up a gun "drop box" to encourage residents to turn in firearms, no questions asked.
The city of 203,000 has similar collection boxes for drugs, and officials say a secure, steel box can help get guns off the streets without subjecting nervous citizens to police interaction.
"The main intent and goal is just to get these weapons off the streets," Tacoma Police Chief Don Ramsdell told the The News Tribune, stressing that the program is still in its planning stages.
You'd think a cop would know better.
***
***
Nobody got anywhere in the world by simply being content.
~~ Louis L'Amour
***Have a great day!