***Well, I'm pretty proud of my little business I built from the ground up! I'm meeting tomorrow with a lawyer to get the process started on becoming an S-corporation. That will help save on the obscene amount of taxes we pay on my business. It's a little bit more of a pain - I have to pay myself a salary and withhold, but I won't be subject to the self employment tax, which is awful. Meditran, Inc. Kinda has a nice ring, doesn't it?
***
"Climate change industry" now a $1.5 TRILLION global business.
It's never been about the environment.
The plaintive calls about global warming and loss of polar bear habitats, the stern warnings about rising seas and flooded coastlines - this is what the public hears about. Then there's this pesky, inconvenient truth they don't hear about: $1.5 trillion.
"Interest in climate change is becoming an increasingly powerful economic driver, so much so that some see it as an industry in itself whose growth is driven in large part by policymaking, notes Don Jergler, an analyst for Insurance Journal, an industry publication
"The $1.5 trillion global 'climate change industry' grew at between 17 and 24 percent annually from 2005-2008, slowing to between 4 and 6 percent following the recession with the exception of 2011's inexplicable 15 percent growth, according to Climate Change Business Journal," he writes.
So many people have been duped by these snake oil salesmen.
***
Hillary Clinton turns over private email servers
. So many are speculating that there will be damaging emails found. Bunk. She would not have turned them over if she hadn't had them scrubbed first.
***
This is great.
Hillary Clinton says "governors like Scott Walker are making it harder to afford college and pay off debt." Scott Walker tweets:
This attack coming from someone who charged universities $225,000 to give speeches.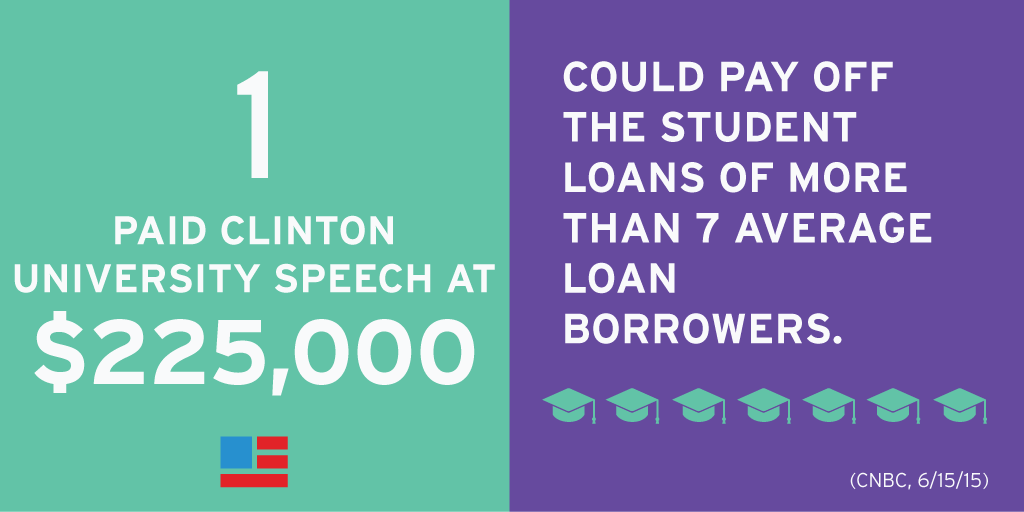 Game, set, match!
***
***
This couple has been married 12 times - to each other!
Karl Fix and wife Sandy Beug really enjoy being married. But it's the act of tying the knot that makes their bond really special. So special that they've done it 12 times — from Las Vegas to Timbuktu.
It all started when they planned their first wedding in 2004, CBC News reports. The Canadian couple opted for three ceremonies: first in South Africa, then near Fix's German birthplace, and finally at their home in Regina, Saskatchewan.
But then Beug lost their South African marriage certificate. So on a trip to Timbuktu in Mali two years later, they got a local Tuareg official to marry them again — this time in an Islamic ceremony in a tent on the sub-Saharan desert, dressed in traditional clothing.
"It was a fascinating cultural experience," Beug, 55, told CBC News.​
***
History is a symphony of echoes heard and unheard. It is a poem with events as verses. ~Charles Angoff
***Have a great day!