***I hope this isn't just talk:
Boehner vows fight to scuttle Iran agreement.
It is disastrous, I hope the GOP does everything in its power to stop it.
House Speaker John Boehner vowed Wednesday to do "everything possible" to stop the newly struck Iran nuclear deal, as Congress formally begins consideration of the hard-fought pact.
"While the president's Iran deal may have been applauded at the United Nations, I think he faces serious skepticism here at home," Boehner told reporters at a briefing. "Let me just assure you that members of Congress will ask much tougher questions this afternoon when we meet with the president's team, because a bad deal threatens the security of the American people."
The warning comes just days after the U.N. Security Council endorsed the deal, over the objections of many in Congress. Republicans, and some Democrats, had wanted the administration to wait until Congress reviews it before seeking approval from the United Nations.
Oh, I can hear the talking heads now - why, the President's just trying to keep America safe! Republicans just want to get in the way because he's black...blah blah blah. Stay strong, Republicans. Our national security is at stake here.
***
Ancient burned Hebrew scroll reveals its secrets.
This is fascinating!
The contents of an ancient burned Hebrew scroll have been deciphered for the first time thanks to state-of-the-art 3D scanning and digital imaging software.
The rare parchment scroll, which was discovered 45 years ago in Ein Gedi, Israel, was completely burned around 1,500 years ago, according to archaeologists. Originally located inside the Holy Ark of the synagogue at Ein Gedi on the western shore of the Dead Sea, the scroll has puzzled archaeologists for decades, prompting the deployment of sophisticated technology to decipher the document.

The Israel Antiquities Authority worked with Israeli imaging specialist Merkel Technologies, which performed high-resolution 3D scanning of the scroll. Researchers then sent their findings to Professor Brent Seales of the University of Kentucky who developed digital imaging software to virtually "unroll" and visualize the text, according to the Israel Antiquities Authority.
After a year of high-tech research, scientists were able to decipher the first 8 verses of the Book of Leviticus.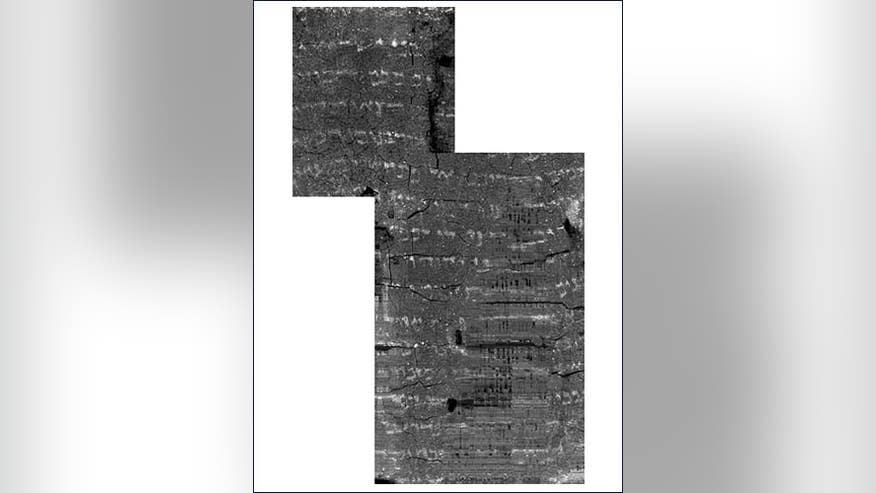 ***
Another lefty judge gives the Clintons a reprieve.
A federal judge in Florida has blocked a scheduled deposition of Democratic presidential candidate Hillary Rodham Clinton and her husband, former President Bill Clinton, in a civil lawsuit claiming the Clinton Foundation operated as a criminal enterprise.
The conservative watchdog group Judicial Watch, which brought the lawsuit against the Clintons, had scheduled separate videotaped depositions next week in Washington for the former president and first lady.
U.S. District Court Judge Donald Middlebrooks on Tuesday granted a protective order requested by the Clintons' lawyers that blocked the depositions until the court resolves their pending motion to dismiss the case and halt discovery. The judge's order did not include the reasoning for his decision.