***I keep seeing stories about Hillary Clinton doing jail time for her email fiasco. Don't get me wrong, I'd love to see it as I think she deserves jail time for so many things, I'm just having trouble believing it'll happen. The Clintons seem to get away with everything; they are protected by their cronies in Washington and the press.
Here's the latest:

The Obama administration will soon find itself in court having to explain to federal judges why it never told anyone former Secretary of State Hillary Rodham Clinton used a secret email address, potentially spoiling dozens of open records requests, experts said Wednesday.
And Mrs. Clinton could face up to three years in prison per message if she is found to have broken her word and handled classified information on the secret account, one open records expert told The Washington Times.
The legal challenges have already begun, with The Associated Press filing a federal lawsuit saying the State Department has foiled five years' worth of requests for Mrs. Clinton's emails, but never told them or the court that she kept her own server — meaning that her emails weren't being searched.
Read the rest.
***In case you think you've heard everything....
"Trans-men hopping mad that feminists are focusing on abortion rights for "women."
Specifically, a "trans man" is a woman who now claims to be a man. So I guess maybe that, um, being could become pregnant, if her female reproductive system were still intact.
But becoming pregnant would sort of demonstrate that she was, in fact, a woman, which is something these militant lunatics will not permit to be said in any possible context, even in discussing pregnancy, something that only happens to women.
Thus the argument that the left's fight for abortion rights must extend that battle to fight on behalf of men who need abortions.
The media loves pointing out that the right has become more extreme in ideology.
Do they ever cover things like this? No, of course not, that would embarrass the left and the media's precious Democratic party.
If that's not enough to make you lose your lunch, follow the link and read the rest.
***
***
54-year-old man smashes world pull-ups record.

If you can do 30 pull-ups in 10 minutes, you're probably in pretty good shape—and if you can keep doing them at the same rate for 24 hours, you will equal the feat of Mark Jordan, a 54-year-old Texan.

Guinness World Records confirmed this week that the Corpus Christi resident set a new world record for pull-ups in a 24-hour period with an amazing 4,321 pull-ups during a charity fundraiser last fall, KRIS TV reports.
"This is about a message that it's important to be able to take care of your health, address your health in many ways, no matter what age you are," Jordan tells the station.
Jordan, who trained for a year before attempting to set a new record, says that after passing the previous record of 4,210, he decided 4-3-2-1 was an easy target to remember.
Wow.
***
Illinois man says fiery hot sauce saved his life.
Variety literally became the spice of life for an Illinois man: While sampling the wares at a hot-sauce shop in Myrtle Beach, SC, Randy Schmitz had a seizure that ended up being a blessing.
Schmitz was visiting the Pepper Palace while on vacation last August when he decided to try Flashbang, one of the venue's most fiery flavors—and after he did, he ended up convulsing on the floor, the Chicago Tribune reports.
He eventually had a brain scan, and the results were shocking: He had an early-stage malignant tumor on his frontal lobe. Schmitz cut short his vacation, went back to Illinois, and got the tumor removed within days—and finished his radiation treatment just before his wedding.
"If I didn't try [the sauce], I think something eventually would have triggered the seizure and I would've found out, but that … tumor would've grown in my head," Schmitz tells the paper.
***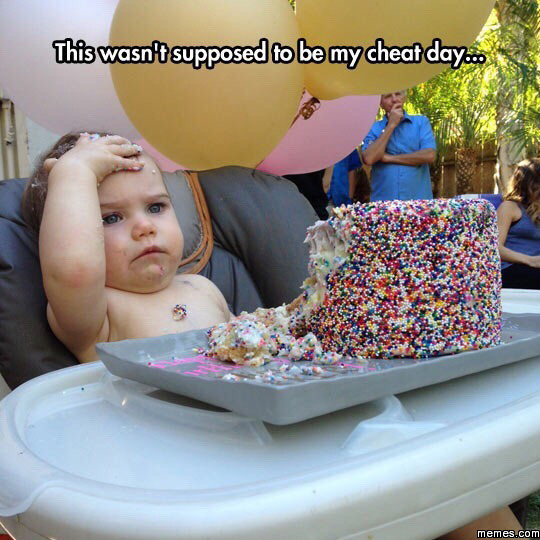 ***
Part of the secret of success in life is to eat what you like and let the food fight it out inside.
~~ Mark Twain
***Have a great day!