***In case you were wondering...
Valentines Day festival gained much popularity during the Middle Ages. Lovers began to celebrate the day by exchanging love notes and simple gifts such as flowers. The idea of linking Valentine's Day with love in Middle Ages was strengthened by the notion that birds began to look for mate during this time. Various legends related to the festival including that of Feast of Lupercalia and martyrdom of Saint Valentine further lead to the increase in the popularity of Valentine's Day festival.

Beginning of Birds Mating Season
During the Middle Ages, it was commonly believed in France and England that birds mating season began from February 14. This popular notion added to the idea that the middle of the February celebration of Valentine's Day be celebrated as a day of love and romance. Fourteenth and fifteenth centuries English and French poets and litterateurs through their romantic verses further promoted the concept of linking Valentine's day with romantic love. For instance, a verse by Dame Elizabeth Brews says,

And, cousin mine, upon Monday is Saint Valentine's Day and every bird chooses himself a mate, and if it like you to come on Thursday night, and make provision that you may abide till then, I trust to God that ye shall speak to my husband and I shall pray that we may bring the matter to a conclusion.

Geoffrey Chaucer in the 14th century, "Parlement of Foules'' writes
''For this was sent on Seynt Valentyne's day'
Whan every foul cometh ther to choose his mate"

These popular verses further helped to create a romantic image of Valentine's Day festival during the Middle Ages. Lovers, therefore, began to celebrate Valentine's Day by expressing love to their sweethearts with an exchange of love notes and simple gifts such as flowers.
***
In Love Song by Rainer Maria Rilke
How shall I hold on to my soul, so that
it does not touch yours? How shall I lift
it gently up over you on to other things?
I would so very much like to tuck it away
among long lost objects in the dark
in some quiet unknown place, somewhere
which remains motionless when your depths resound.
And yet everything which touches us, you and me,
takes us together like a single bow,
drawing out from two strings but one voice.
On which instrument are we strung?
And which violinist holds us in the hand?
***
WWII vet finally receives high school diploma
A 93-year-old World War II veteran who left high school to enlist in the Army has finally received a diploma.
Domenic Giarrusso was honored Thursday with a ceremony and received the diploma he would have received when he quit high school in 1940.
During the war, he served as an airplane mechanic and earned his GED when he returned to Rhode Island. But he didn't have a graduation ceremony.
As his daughter and grandson looked on in the library at Cranston High School West, Giarrusso was handed the framed document by Providence School Supt. Susan Lusi. She told him his degree was earned not only in the classroom but in the experience of his life.
After the brief ceremony, Giarrusso said he's come "full circle in life. Life is complete."
God bless you, sir.
***
Baby born pregnant with twin fetuses.
Whaaaa??
Being born pregnant is so rare it has only been documented 200 times, but it does happen. Now researchers are reporting this week in the Hong Kong Medical Journal on the November 2010 case of a newborn girl thought to have two tumors in her abdomen that were found to be 8- to 10-week-old fetuses instead.
Weighing half an ounce and a third of an ounce, they were far enough along to each have four limbs, a spine, a rib cage, intestines, and an anus, and to be connected through an umbilical cord to a single placenta-like mass.
"Since it is impossible for the little girl to have conceived the pregnancy on her own, the fertilization of the twin fetuses, of course, belongs to her parents, which has gone to the wrong place," a local doctor tells the South China Morning Post.
Fascinating.
***
***How Do I Love Thee?
by Elizabeth Barrett Browning
How do I love thee? Let me count the ways.
I love thee to the depth and breadth and height
My soul can reach, when feeling out of sight
For the ends of Being and ideal Grace.
I love thee to the level of everyday's
Most quiet need, by sun and candle-light.
I love thee freely, as men strive for Right;
I love thee purely, as they turn from Praise.
I love thee with a passion put to use
In my old griefs, and with my childhood's faith.
I love thee with a love I seemed to lose
With my lost saints, --- I love thee with the breath,
Smiles, tears, of all my life! --- and, if God choose,
I shall but love thee better after death.
***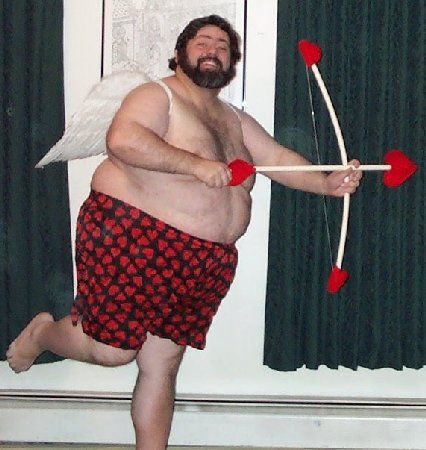 ***
A new commandment I give unto you, That ye love one another; as I have loved you, that ye also love one another. By this shall all men know that ye are my disciples, if ye have love one to another.
John 13:34-35
KJV
***
***
Love puts the fun in together, the sad in apart, and the joy in a heart. ~Author Unknown
***Have a great Valentine's Day!