***...and active duty personnel, of course. What you do voluntarily is nothing less than amazing.
"Take a Moment to Thank a Veteran" by Joanna Fuchs
When you see someone in a uniform,
Someone who serves us all,
Doing military duty,
Answering their country's call,
Take a moment to thank them
For protecting what you hold dear;
Tell them you are proud of them;
Make it very clear.
Just tap them on the shoulder,
Give a smile, and say,
"Thanks for what you're doing
To keep us safe in the USA!"
***
10 natural world wonders you've probably never heard about.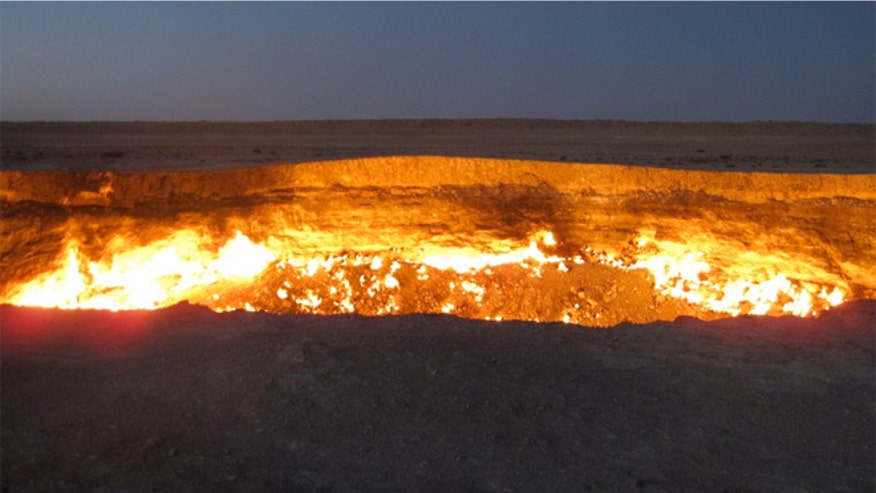 The Darvaza gas crater, known as "The Door to Hell," is a 196 feet wide and 65 feet deep hole in the Karakum desert in Turkmenistan. The fire, fueled by natural gas, has been burning for the last 38 years, not by a natural occurrence, but instead, as a result of a Soviet gas exploration accident.
Also known as "The Great Blue Hole," the Belize Barrier Reef is one of largest barrier reefs in the world. It creates a natural ecosystem that includes atolls, several hundred sand cays, mangrove forests, coastal lagoons and estuaries. It's so vast that much of it remains undiscovered and only 10 per cent of the marine life on this reef has been identified.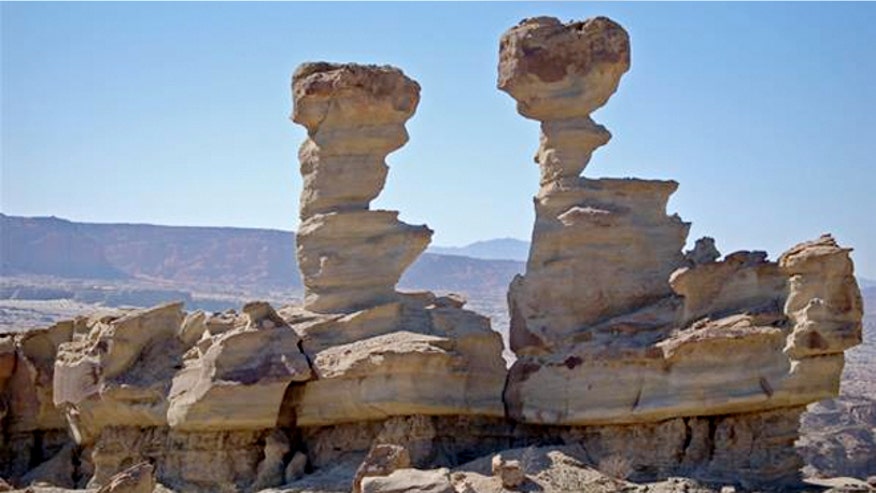 The Ischigualasto Formation, known as the Valley of the Moon, is a valley filled with strange clay formations --of all shapes and colors created by different layers of mineral and sediments. The strange rock formations have endearing nicknames, like the mushroom, the submarine and Alladin's lamp.
Lots more at the link, check them out!
***My next book purchase:
The Undocumented Mark Steyn.
He's great, I love it when he guest hosts Rush's show.
***
Weird weather!
Sheesh, stay up there...
***
***
Prayer is not merely an occasional impulse to which we respond when we are in trouble: prayer is a life attitude. ~Walter A. Mueller
***Have a great day!