***To the Democrats, and Obama in particular, apparently the government is
entitled to the lion's share of what we earn.
STEVE LIESMAN: Mr. President, I just want to pivot back one more time to domestic issues. You've said a bunch of times that getting the wealthy to pay a little bit more, and you've succeeded in raising that top tax rate to 39% or rolling back the tax cuts. Is there a limit there? Is there a limit to how much you believe the government should take from an individual in terms of a top tax rate?
PRESIDENT OBAMA: You know, I don't have a particular number in mind, but if you look at our history we are still well below what, you know, the marginal tax rates were under Dwight Eisenhower or, you know, all the way up even through Ronald Reagan. Tax rates are still lower on average for most folks. And what that means is that we probably can make some more headway in closing loopholes that folks take advantage of. As opposed to necessarily raising marginal rates.
Yeah, those greedy, awful people...doing whatever they can to keep what they earn. "I don't have a particular number in mind." Yes you do, and I'm thinking it's about 100%.
Interestingly, Obama wrote in The Audacity of Hope that the real problem with the 70%

tax rate that existed when Ronald Reagan was president was not that it "curbed incentives to work or invest" but that it led "to a wasteful industry of setting up tax shelters." So maybe Obama thinks a 70% rate with little to avoid it would be just fine. Also keep in mind Obama's

blasé attit

ude about the US tax burden when Democrats fail to specify how the US will avoid a debt catastrophe in coming decades.
If you still think Obama's not a socialist/communist, you don't think at all.
From the comments section of the piece:
The real issue is that the bottom 90% don't pay enough especially the bottom 50% who don't pay any federal income tax. You can't exclude a hundred million taxpayers from their responsibility to pay for government services. They can't all be takers, why that would favor the political party giving all the goodies away……………
The more people on the government dole, the more Democrat votes. Simple math.
***
Israel must be permitted to crush Hamas
. Yes, they must. Who's in the way? Well,
just guess
.
***This is a shout-out to any of you who love this country.
Melt congressional phones
on amnesty. Obama is readying executive orders to allow millions of illegal aliens to stay here. That will crush our already fragile economy, and it's just what the Democrats want. If the economy collapses, more people will be dependent on the government. It's not difficult to see their strategy - more illegal aliens = more Democrat votes. If these people are allowed to stay here and vote, and they WILL be granted the right to vote, there will be no way Republicans can win anything in the future, which of course means the end of America as we know it. America will become Detroit.
Call your representative and your Senators. Don't put it off, do it.
Senate Budget Committee ranking member Sen. Jeff Sessions (R-AL) is putting a call out to the American people: He needs help to kill President Barack Obama's plans to grant executive amnesty to millions of illegal aliens.

Sessions wants Americans to melt Congress' phone lines, demanding their members make a precondition of any border crisis bill that Obama's executive order amnesty via the Deferred Action for Childhood Arrivals (DACA) and any future plans be stopped.




"The American people have begged and pleaded for years for our laws to be enforced," Sessions said in his statement. "We have people in our own country living in violence, fear and poverty every single day. They have demanded an immigration policy that puts their jobs, wages and communities first. Every citizen should pick up the phone and ask of their congressional representative: where do you stand?"
Here are links to where you can find the numbers you need:
House of Representatives
Senate
Okay, there went your last excuse. Do it.
*** Oh yeah, I've felt like this before...
***Well, gotta get goin' to the yard sale in a little bit. I went over to Mom's and set up most of it last night and covered the stuff with sheets. They're talking about rain today, but I hope we can at least get through the morning before it hits, that's when most people come anyway. Anything that's left is either going to Goodwill or the landfill.
***
Military bans troops from visiting Vacation Bible School.
What the Democrats have done to our country and its military is nothing short of infuriating. Sure would be nice if the media would cover stuff like this...most people don't even know it's happening.

"We are a very patriotic church," Pastor Kent Hogan told me. "We love America. We love this country."
So it was not that big of a surprise when the church decided to honor the military during their annual Vacation Bible School. The theme was "God's Rescue Squad." And each day of the week, the church invited local "rescue squads" to visit with the boys and girls.
The paramedics came on Monday and on Tuesday, the fire department showed up. The boys and girls were taught how to stop, drop and roll. On Wednesday, the Jasper County Sheriff's Dept. brought their K-9 unit..
But our story picks up with what happened on Thursday. That was the day when the church was supposed to honor the National Guard. They had invited troops from the nearby armory to drop by with one of their Humvees.
"We were going to thank them for protecting our religious liberty," said Pastor Hogan. "It was more of a promotion for the military – to show the kids what the military does."
But the National Guard did not visit Bible Baptist Church on Thursday night, and the reason why has caused great anger and frustration among church members.
"We were told it was against military policy for National Guard troops to participate in Vacation Bible School," Pastor Hogan said. "They said if the National Guard had assets on church property it would look like the National Guard is sponsoring the Baptist religion."
Pastor Hogan said he was dumbfounded.
"We are right in the middle of the United States of America," the pastor said. "We are part of the Bible Belt. You read about this stuff going on in big cities. But in Carthage?"
This makes me sick.
***At times like this I need to fall back on some familiar reminders...
And the peace of God, which passeth all understanding, shall keep your hearts and minds through Christ Jesus.
Phil 4:7
Peace I leave with you, my peace I give unto you: not as the world giveth, give I unto you. Let not your heart be troubled, neither let it be afraid.
John 14:27
For God hath not given us the spirit of fear; but of power, and of love, and of a sound mind.
2 Tim 1:7
And my favorite verse:
And we know that all things work together for good to them that love God, to them who are the called according to his purpose.
Rom 8:28
***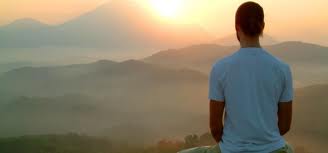 ***
Discipline weighs ounces, regret weighs tons. ~Author Unknown