***
The IRS destroyed Lois Lerner's hard drive three years ago, according to documents
. Do you need any further proof that this administration has a lot to hide? The IRS should be held accountable, but how do you do that when the president flouts the law at every turn? Our last and only chance is to retake the Senate in November, and increase our majority in the House. If we don't get a lot of conservatives in Washington pronto, we're doomed. It's going to take years to reverse the damage as it is.
***
Russia is dangerous.
Mitt Romney was mocked for saying during the presidential campaign exactly what is happening.
Turns out he was right on the money
.
***I've moved my office to my dining room table. We will be painting and cleaning the carpet in my office today, and putting my new desk together tomorrow. Really looking forward to a new office! Hopefully I can keep the clutter down a bit.
***
Moon boot sneakers?

General Electric is taking a "small step" into sneaker design to commemorate the role — or rather, sole — it had in mankind's first "giant leap" on the moon.
Forty-five years to the day, hour, and minute after Apollo 11 moonwalkers Neil Armstrong and Buzz Aldrin made the first manned lunar landing at 4:18 p.m. EDT (2018 GMT) on Sunday, July 20, GE will release for sale its new moon boot-inspired, limited edition sneakers, "The Missions."
The company, which is perhaps publicly better known for its consumer appliances and lighting products, provided in 1969 the silicone rubber that was used to create the now-iconic tread that lined the bottom of the Apollo moon boot. GE also produced the Lexan polycarbonate plastic used in forming the astronauts' bubble helmets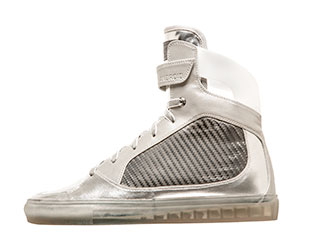 Hmmmm...well, they're different...
***
Check out this ridiculous video of Democrats claiming the border is secure.
What a bunch of liars.
***
***
Every one of us has some good days and some bad days. Not one day is exactly the same as the last except for some rather usual routines. But, for example, one never knows what they will be confronted with on their way to work, at work, or when they arrive home. If you are in a relationship of any kind where someone lives with you be that a spouse, friend, co-habitation, children or elderly parents, there will always be something that you will need to do with.
Every Life Bears Issues
As we go through each of these days, some of our past issues will never be dealt with completely - there will be issues unresolved, or
problems
yet to be resolved. And, with each of these followers of
life
, there may be mounting levels of
stress
and anxiety compounded by new things to deal with.
What We All Can Use
There may be times when everything seems to pile up all at once and all demanding specific and dedicated action - but action where we know we cannot deliver with the same level of awareness, or energy. These are times, when we all need to take a little time out - like a time out for misbehaving children, we need a time out. So, what do you do to accomplish a
time
out that is effective and re-energizing?
Cause me to hear thy loving kindness in the morning; for in thee do I trust: cause me to know the way wherein I should walk; for I lift up my soul unto thee.
Psalm 143:8
Byron Pulsifer
***
He who every morning plans the transaction of the day and follows out that plan,
carries a thread that will guide him through the maze of the most busy life.
But where no plan is laid, where the disposal of time is surrendered
merely to the chance of incidence, chaos will soon reign
Victor Hugo
***Have a great day!