***I have a great Mom. She has always been a hard worker and she and Dad provided us a stable home. Mom was the affectionate one, we never doubted that we were loved. She has always been available to help in any way she can. Thanks, Mom!
***
No One More Lovely
- Charlotte Carpenter
She Walks in elegance whose heart
Is filled with beauty, like the spring
Her gentleness is but a part
Of all the joy her graces bring.
The things she taught me at her knee
Are honesty and faith and love,
No one is lovelier than she
Whose soul is joined with things above.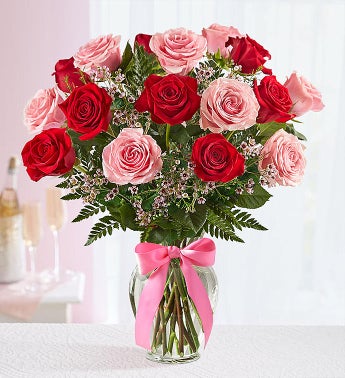 ***
Occupy LA costs taxpayers $4.7 million, entire movement $30 million
.
***
The Preakness has lost all its class.
It's now more concerned with partying than horse racing. Too bad.
***
We're swimming in oil
- and Obama and the Democrats don't want us to drill for it.
America has more fossil fuel resources than any other nation. Russia is second, Saudi Arabia is third. On Thursday, a representative of the Government Accountability Office testified before the House Science Subcommittee on Energy and Environment that the Green River Formation alone–it is located at the intersection of the states of Colorado, Utah and Wyoming, and mostly underlies federal lands–contains as much oil as the entire proven reserves of the rest of the world combined. America is uniquely blessed in its energy resources. Two questions remain: 1) will Obama finally abandon his moronic two percent claim, and 2) will Obama, in a possible second term, block the development of the resources that can assure America's economic supremacy for generations?
***
Have you seen the latest Time magazine cover?
It's disgusting in so many ways.
***
The Obamamedia admits support for Obummer.
Just last week I told you about

the blatantly stupefying bias they showed in their editing of Bill Clinton's comments on the killing of Osama bin Laden. Here was the original quote from Bill Clinton as it appeared in an ad for Barack Obama.

"Look, he knew what would happen. Suppose the navy SEALs had gone in there and it hadn't been bin Laden? Suppose they'd been captured or killed? The downside would have been horrible for him."

Immediately that ad was criticized because Clinton mused about how horrible it would have been if the Navy SEALs had been killed … how horrible it would have been for OBAMA!

So recognizing that Dear Ruler had a mini-PR crisis on his hands, Time Magazine did what any ObamaMedia rag would do. Change the quote. In an article written by Jon Meacham in Time Magazine,

the quote was printed as follows

.

"Look, he knew what would happen. Suppose the navy SEALs had gone in there and it hadn't been bin Laden? Suppose they'd been captured or killed? The downside would have been horrible."

Horrible. Period. The controversial "for him" was conveniently missing.
It's what they do.
***
***
Blockbuster quotes in "The Amateur."
RUSH: Edward Klein has a book called The Amateur. Yeah. I think it's called The Amateur. Here are some quotes from the book by Edward Klein. Bill Clinton: "Obama doesn't know how to be president. I mean, he doesn't even know how the world works. He's incompetent." Page 11. "Caroline Kennedy, who supported Obama over Hillary Clinton, on page 153: 'I can't stand to hear his voice anymore. He's a liar, and worse.'" Caroline Kennedy talking about Obama. "David Scheiner, MD, Barack Obama's former doctor. 'By which I mean he's academic, lacks passion and feeling, doesn't have the sense of humanity that I expected.'"
***
This is what Moms really want for Mothers Day.
According to the National Retail Federation, nearly $19 billion will be spent on moms this coming weekend. From flowers to cards to candy, a lot of people will dig deep into their wallets to try and express their love and appreciation for their mothers.
But according to a recent survey, it would appear that what many moms really want is something that money can't buy:
They just want to go to church with the whole family.
Lifeway Research has determined that when it comes to church attendance, Mother's Day ranks only behind Christmas and Easter.
On some level, this finding might surprise some people, but it speaks, I believe, to the inherent nature of a mother. When you peel away every worldly influence, this is the very thing that a mom wants most of all, to be able to say with assurance that "I have no greater joy than to hear that my children are walking in the truth" (3 John 1:4).
***Romney tells Liberty students to honor family commitments.
Mitt Romney's Mormon faith has shaped his life, but he barely mentioned it as he spoke to graduates at an evangelical Christian university Saturday.




And he barely touched on hot-button social issues like abortion and gay marriage, instead offering a broad-based defense of values like family and hard work.




"Culture — what you believe, what you value, how you live — matters," Romney told graduates gathered in the football stadium on Liberty University's campus in the Virginia mountains. "The American culture promotes personal responsibility, the dignity of work, the value of education, the merit of service, devotion to a purpose greater than self, and at the foundation, the preeminence of the family."